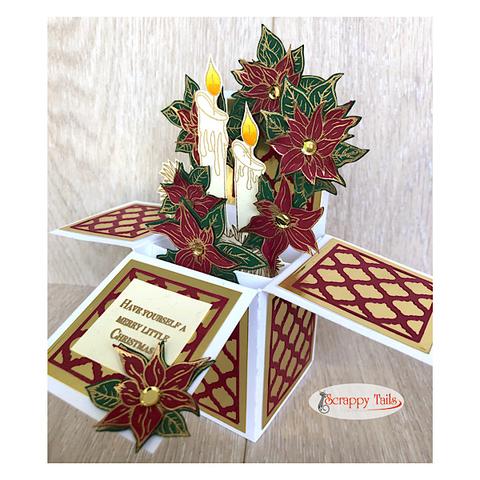 Hi friends! Thank you so much for joining me today at the Card Maker Success Summit. As a thank you for checking out my presentation, I wanted to give you all a freebie! The blog below is a guide to pop up card making. (Specifically the A7 pop up box) 
The cards that I share in this guide all utilize the same stamp set that I featured in my presentation, I love to stretch my supplies to work for multiple different card designs. I even use the same embossing and paper piecing technique!
If you'd like me to send the downloadable PDF. Please directly email me at info@scrappytailscrafts.com 
Click
HERE
to watch the Scrappy Tails A7 pop up box die set tutorial.
Click
HERE
to watch how to create your own A7 pop up box with your scoreboard and trimmer.
Class Freebie
I hope everyone enjoys the rest of the summit! 
-Sabrina 
---